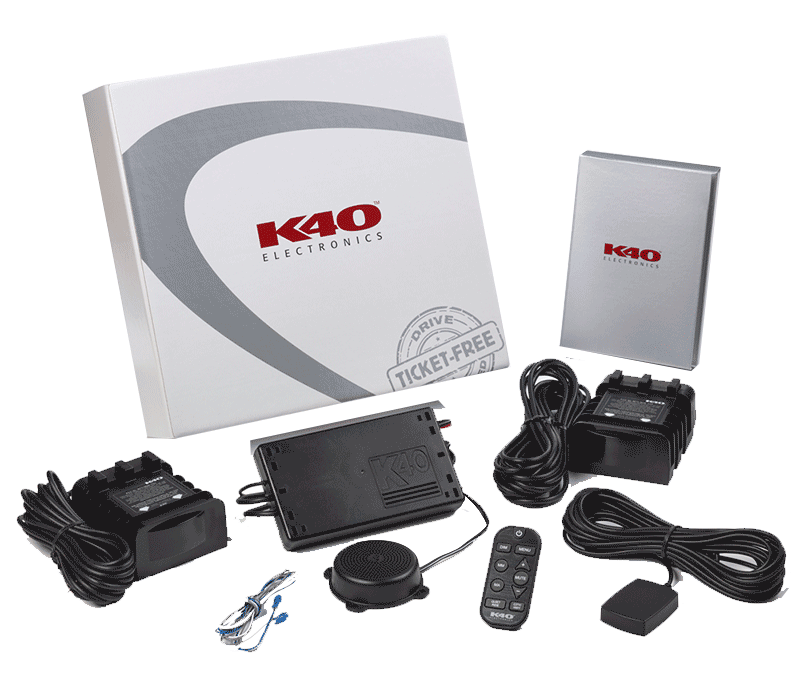 When it comes to protection against speed traps, few technologies can match the performance of the K40 RL360i from Street Smart Automotive Solutions in Flowood. This state-of-the-art, custom-installed radar detector system includes high-sensitivity front and rear radar receivers, a GPS antenna for location-based warnings and the option to add as many as 10 of the Laser Defuser Optix or Laser Defuser g5 transceivers to protect you from police laser and LIDAR systems.
Custom Installation Improves Performance and Eliminates Clutter
Unlike a portable radar detector designed to attach to your windshield, the K40 RL360i is a custom-installed system that we integrate into your vehicle. The front and rear radar antennae are concealed behind your bumper covers, and the control modules and wiring will be safely secured up under your dash. The RL360i uses a dedicated speaker and two small blue LEDs to warn you of threats, while the included RF remote control makes it easy to configure and operate the system. Basically, you see nothing at all and still have amazing protection.
Real-World Defense Against Police Laser
While portable radar detectors only alert you once the police have already measured your speed, an RL360i equipped with Laser Defusers transmits a scrambled signal back to the LIDAR gun to prevent a reading. This gives you enough time to slow down and cancel the transmission of the signal. When executed quickly, the officer will never know you were speeding and you can continue on your way.
The Quietest Radar Detector on the Road
When we refer to a quiet radar detector, we aren't talking about the volume of the warning speaker. The RL360i includes the Acculert system to prevent false alarms from adaptive cruise control systems and radar-based lane departure monitoring systems. The GPS features allow you to mark known false alarm locations and automatically silence the system when you are driving near or below the posted speed limit. False alarms from your radar detector are a hassle and an annoyance, and the Rl360i does everything possible to minimize these interruptions.
Drive Ticket-Free, Guaranteed!
As part of its Five-Star Guarantee of customer satisfaction, K40 will pay for a speeding ticket during the first year you own your RL360i. Check out the K40 website to learn about the terms and conditions and, if you own a K40 product, to register for the 100% Performance Guarantee.
Experience the K40 RL360i at Street Smart
If you are in the market for a radar detector and laser defense system, we invite you to visit Street Smart Automotive Solutions near Jackson. Our team will work with you to design a solution that not only meets your needs but exceeds your expectations. If you have any questions, give us a call or send an e-mail using our contact page.