Clear window film from Street Smart Automotive Solutions in Flowood is a great way to protect yourself from the harmful effects of the sun while staying cool and comfortable on a hot summer day. The nanoceramic design of our clear tint works like a window blind that allows visible light to pass while blocking infrared and ultraviolet energy. Read on to find out more about the benefits of this state-of-the-art window film.
Amazing Protection That's Almost Invisible
Our clear window film allows 77 percent of visible light to pass through so that you can see clearly on even the darkest nights. If you don't like the look of dark window tint, clear is a perfect solution.  We can tint all the windows in your vehicle to provide a complete 360-degree shield of protection and comfort that's practically invisible.
Why Window Tint is Important
The Skin Cancer Foundation exists to educate the public about the importance of skin protection. Ultraviolet radiation from the sun is responsible for accelerating the aging rate of our skin, resulting in blemishes, wrinkles and, in extreme cases, skin cancer. Our clear window film blocks more than 99 percent of the UVA energy from the sun. Thankfully, our atmosphere blocks the majority of UVB and UVC rays. What does this mean for you? Windows tinted with our clear film offer exposure protection that is the equivalent of a lotion sunblock with a Sun Protection Factor (SPF) of 1,000. That's better coverage than wearing even the most expensive UV-blocking clothes.
Stay Cool on the Hottest Days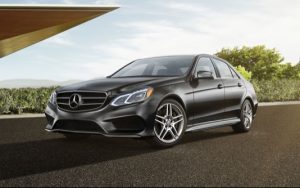 According to heatkills.org, the inside of a dark-colored car can climb to above 120 degrees, even when it's a comfortable 72 degrees outside. Why? The interior of your car acts like an oven because the infrared energy from the sun heats the dash, seats and other surfaces inside the vehicle. Though not inherently obvious, our clear tint does an amazing job of minimizing the infrared heat energy from the sun that enters your vehicle. It blocks 86 percent of the solar infrared radiation from entering your vehicle. This prevents your car, truck or SUV from heating up as quickly and allows your air conditioning system to cool the car off faster and help keep you more comfortable while you drive.
Clear Window Film Delivers Technology-Friendly Protection
Unlike dark films that use metallic particles to block solar energy, our clear tint uses state-of-the-art nanoceramic technology to protect you and keep you cool. By not using metallics, your cell phone and portable navigation system will continue to function reliably. This film is constructed of six layers: the ceramic nanoparticle layer, a durable scratch-resistant top layer, two clear layers that add structural stability and two strong adhesive layers that bond the materials together and affix the film to your windows. This construction ensures that the film won't bubble, peel or change color over time.
Protect Yourself and Your Vehicle with Window Tint from Street Smart
Whether you're after the sinister look of a limo-tint or the looks-like-nothing-at-all appearance of our clear film, the window tint experts at Street Smart Automotive Services near Jackson, Mississippi, are here to help you get the style and protection you want. Drop by our store, give us a call or send an e-mail today to learn about the tint options for your vehicle.