Did you know that heat-reducing window film from Street Smart Automotive Solutions in Flowood can help keep the interior of your vehicle much cooler on a hot summer day? According to studies by Heatkills.org, the interior of a car or truck can be as much as 40 degrees hotter than the air outside. For people with respiratory issues, the elderly and the young, this can be a dangerous situation. Don't fret; we're here to help.
Keep Cool with Heat Reducing Window Film
From our Premium window film that block as much as 44 percent of the total solar energy from the sun to the amazing Platinum film that blocks 60 percent – all the window films we offer help to keep your vehicle cooler. Infrared rays from the sun work just like the heat lamps at your favorite burger joint that keep your fries hot. Our tint films use deep-dye and nanoceramic technology to block infrared energy to help keep your car cool and comfortable.
Be Safe and See Clearly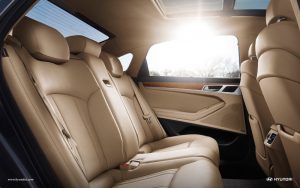 While keeping your car cool on a hot Mississippi day is definitely a benefit, all of our films protect occupants from skin-damaging UV rays. Tinted windows offer the same protection as wearing a lotion sunscreen with a Sun Protection Factor of 1,000. At the same time your skin is protected, so are the plastics, carpets, fabrics and leather surfaces in your car. UV rays can cause these materials to fade over time. Our window tint film helps to keep them looking like new.
Glare can be as simple as a distraction in your peripheral vision or a strong reflection off of a chromed or shiny surface in your vehicle. All of our window tint films help to reduce glare to let you see clearly and drive safely.
Window Film Options
Our Premium film offers great value and real-world, heat-rejecting performance that you can feel right away. Put your hand in front of a window tinted with our Premium film then roll the window down – the difference in comfort will be instantly apparent. Stepping up to Platinum film improves the heat-rejection performance of Premium by almost 50 percent.
For those who don't like the look of tinted windows, or have trouble seeing well once the sun sets, our Clear film offers stellar thermal protection while allowing 77 percent of visible light to pass through the film. We can create a 360-degree circle of protection to keep your vehicle cool while offering the best protection against UV exposure.
Expert Installation by Street Smart Automotive Services
No matter which film you choose, the window tint installation experts at Street Smart will ensure that the tint is installed flawlessly. We use a state-of-the-art, computer-controlled plotter to cut the film. Although investing in this equipment was an expensive proposition, preventing nicks and scratches on the glass, paint and rubber trim of our client vehicles makes it completely worthwhile.
If you are looking for the best window tint in the Jackson area, drop by Street Smart Automotive Services and talk to one of our experts. We'll help you choose the perfect heat-reducing window tint to keep you comfortable all summer long. You can reach us by phone at 601-919-1875 or by e-mail using our contact page for more information.